Record DLS Turnout at 2023 Heart Walk
Diagnostic Laboratory Services' Record Turnout
On August 5, 2023, the American Heart Association held its annual Hawaii Heart Walk. Diagnostic Laboratory Services, Inc. (DLS) has been participating for many years, but 2023 was its largest turnout ever. A total of 167 DLS representatives attended, and with their donations and the company's corporate sponsorship, a total of $26,000 was raised for this worthy cause.

Heart Walk Team Leaders at DLS
DLS formed several teams with coaches that are passionate about the Heart Association and recruited tirelessly for their teams. Those leaders were Stramer Reeves, Nathan Ng, Jason Pon, Margo David, MaryAnn Judd, and Lina Bergman.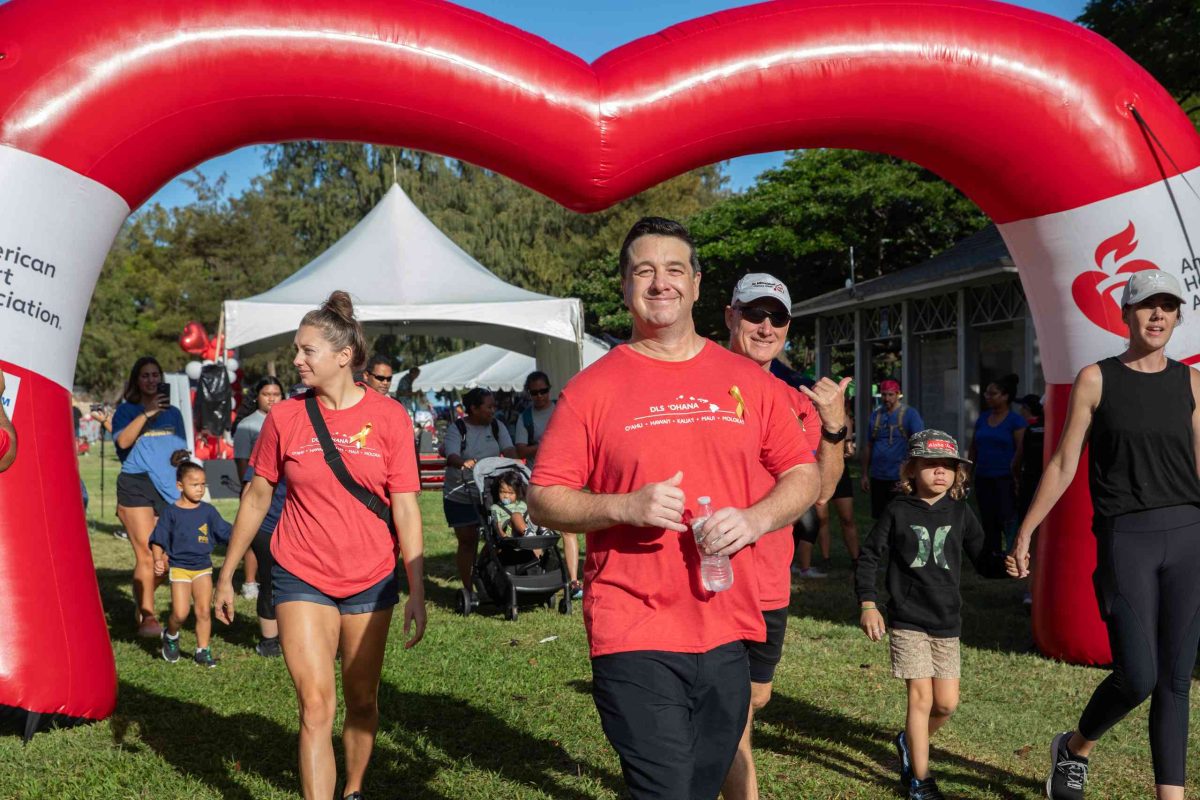 A Word from DLS President: Mark Wasielewski
Also coaching a team was Mark Wasielewski, DLS President, who serves on the Executive Leadership Counsel for the walk. He had a great time at the event and commented, "Our Lōkahi Committee and Marketing Team did an excellent job in coordinating this event. I especially want to call out the Facilities and Logistics Department, who started setting up for the walk the night prior and were the last DLS representatives to leave the park. We had great bentos, cool shirts, and refreshing slushies after the walk".
---
Event Photos
---