Our molecular lab specializes in the genetic analysis of samples. If infection is suspected, we examine specimens for nucleic acids (DNA or RNA) specific for pathogens (bacteria, viruses, fungi, parasites).
Quantitative testing is performed for blood-borne viruses such as HIV and hepatitis viruses to monitor treatment efficacy. Quantitative testing is also performed for CMV (Cytomegalovirus) on transplant patients. We also analyze tumors from cancer patients and help determine which treatment would be effective (see Precision Medicine Program).
Our Molecular Services Include
Women's Health Testing
STI Panel (Chlamydia and Gonorrhea)
Viral Loads for Blood-borne viruses
Syndromic Infectious Disease Panels
Microbial Identification by DNA Sequencing
Comprehensive Tumor Profiling
Flu RSV
Inherited Disorders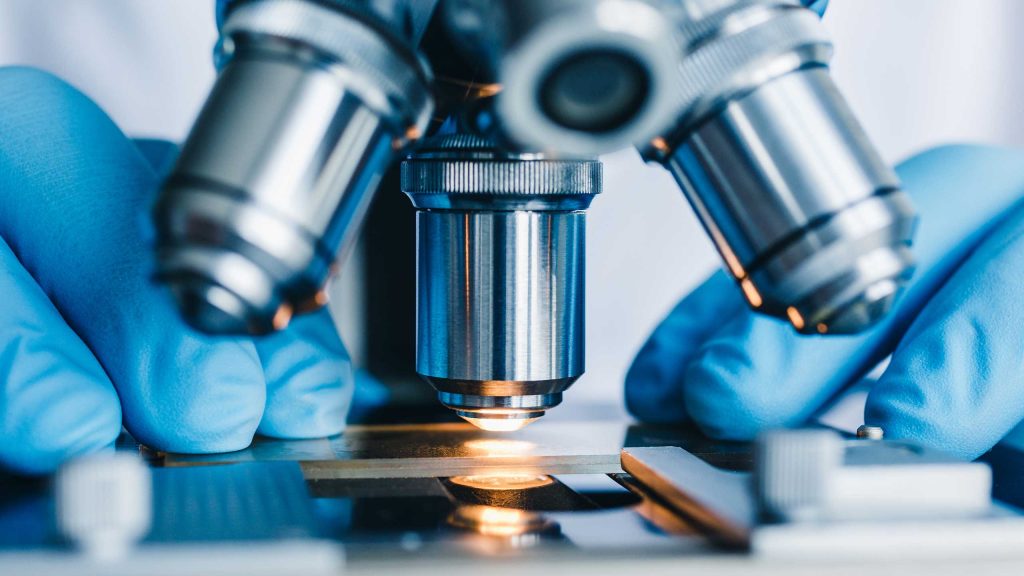 ---
State of the Art Laboratory Testing On Island
DLS is constantly improving equipment and processes to provide the best possible services to our clients and patients.
Modern Equipment and Automation
Robust and Growing Menu of Services
Highly Trained Staff
---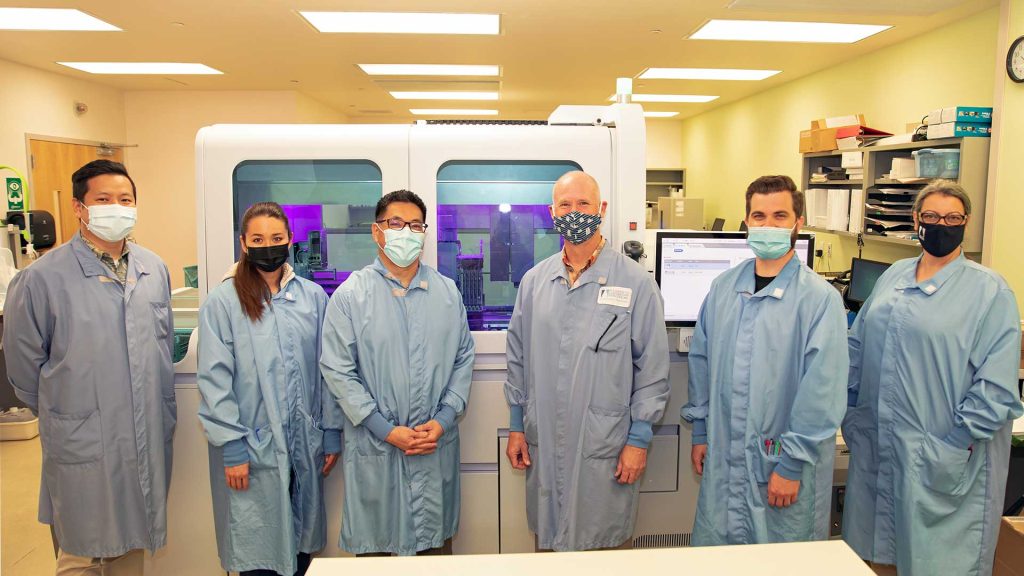 Our Central Processing Laboratory
Most of our molecular testing is done on-island at our main central processing lab in Halawa.  Some of our rapid / STAT testing is performed at the Hospitals for faster results and the best patient care.
COVID-19 Test Capacity
DLS has expanded testing capacity and more than doubled our molecular department's size and we have been investing in redundant processing instruments.  We have also innovated with new workflows for improved automation.
New Precision Medicine / Genetic Testing Services
In spring 2021, DLS expanded genetic testing capabilities with the addition of NGS (Next Generation Sequencing) technology. We are the only on-island laboratory to perform tumor profiling.  This allows for faster turnaround times and more customization of reports for both national and local clinical trials. This program can help connect local patients with cancer treatment plans that are best matched for each individual's case. Learn more at the link below.
---