DLS named "Best Places to Work" in Hawaii for 2023
On March 31, 2023, Hawaii Business Magazine held their annual Best Places to Work event at the Coral Ballroom in Hilton Hawaiian Village. They recognized all 76 companies that received this prestigious distinction and handed out special awards in other categories.
Diagnostic Laboratory Services, Inc. (DLS) ranked second overall among large companies and third in the "Most Family Friendly Companies" category for large employers. This marks the third year in a row that we have made the Best Places to Work list.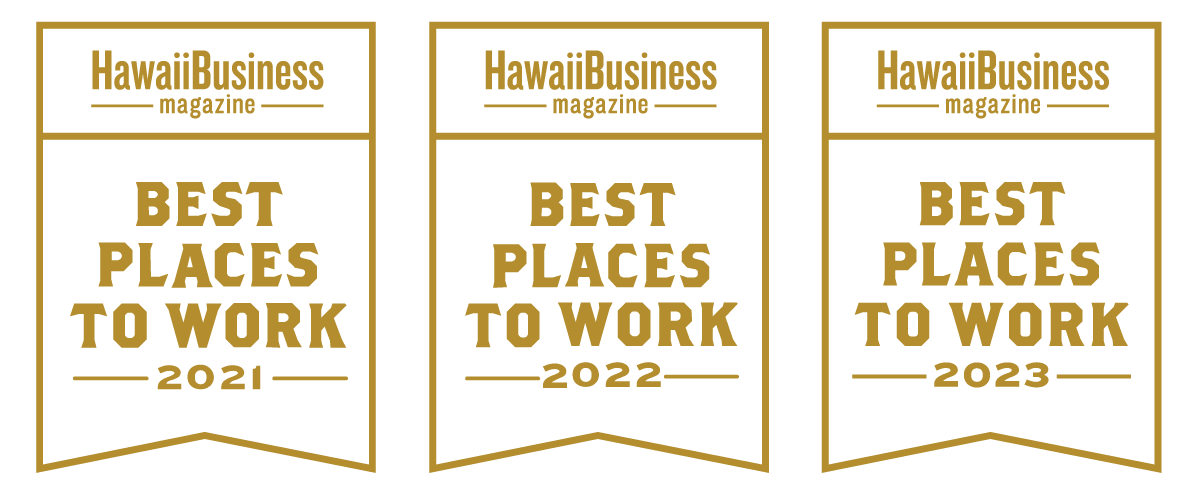 Hawaii Business Magazine and their partner, Workforce Research Group, administer "extensive surveys of employees and company representatives. Employees' responses count for 80% of the final score, while company representatives' responses make up 20%".
The national average employee engagement is 32%, while the average of the 76 companies recognized this year is 90%.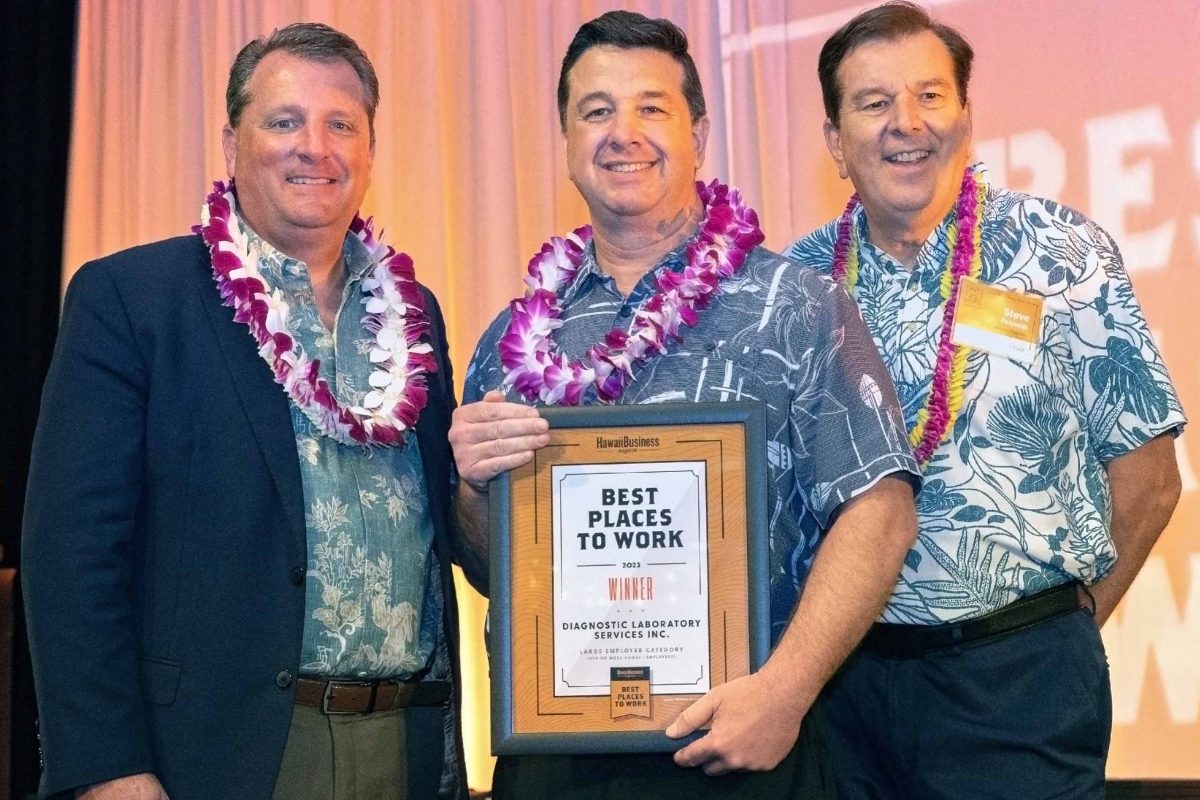 Uniting Under ICARE Values During COVID-19
Our DLS 'ohana represents our ICARE values of innovation, compassion, aloha, respect, and excellence. During the COVID-19 pandemic, we came together and faced down many challenges brought forth by restrictions, safety concerns and an ever-growing demand for lab services. The agility and adaptability of our hard-working teams throughout the organization were key to the success in tending to the needs of the communities we serve.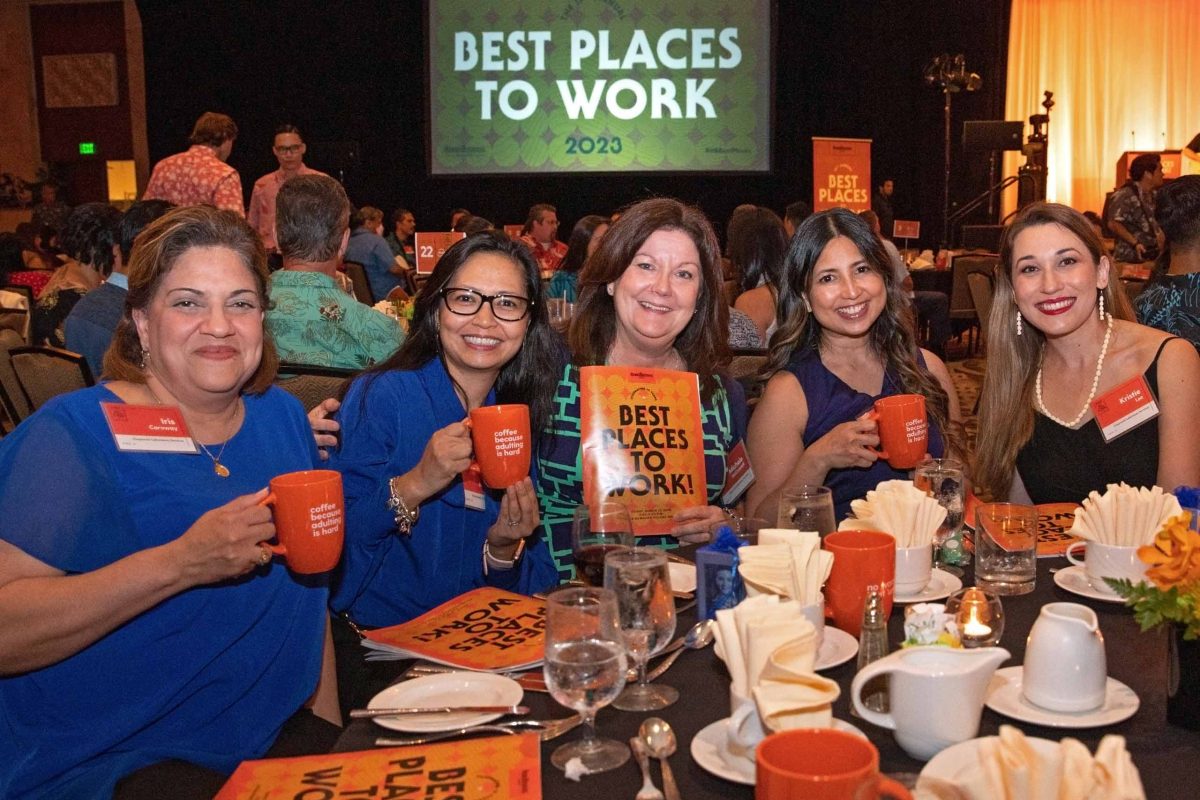 A Transparent and Inclusive Company Culture
Our transparent and inclusive culture emphasizes open door and two-way communication across the company, where we passionately care for our employees and are deeply grateful for their professionalism and dedication. We strive to provide our teams with the latest tools, techniques, and resources that enable them to grow and deliver tremendous service for customers. Our Career Connections program guides employees to positions where they feel they can make the greatest impact and use their strengths. DLS encourages employees to be their best selves at work.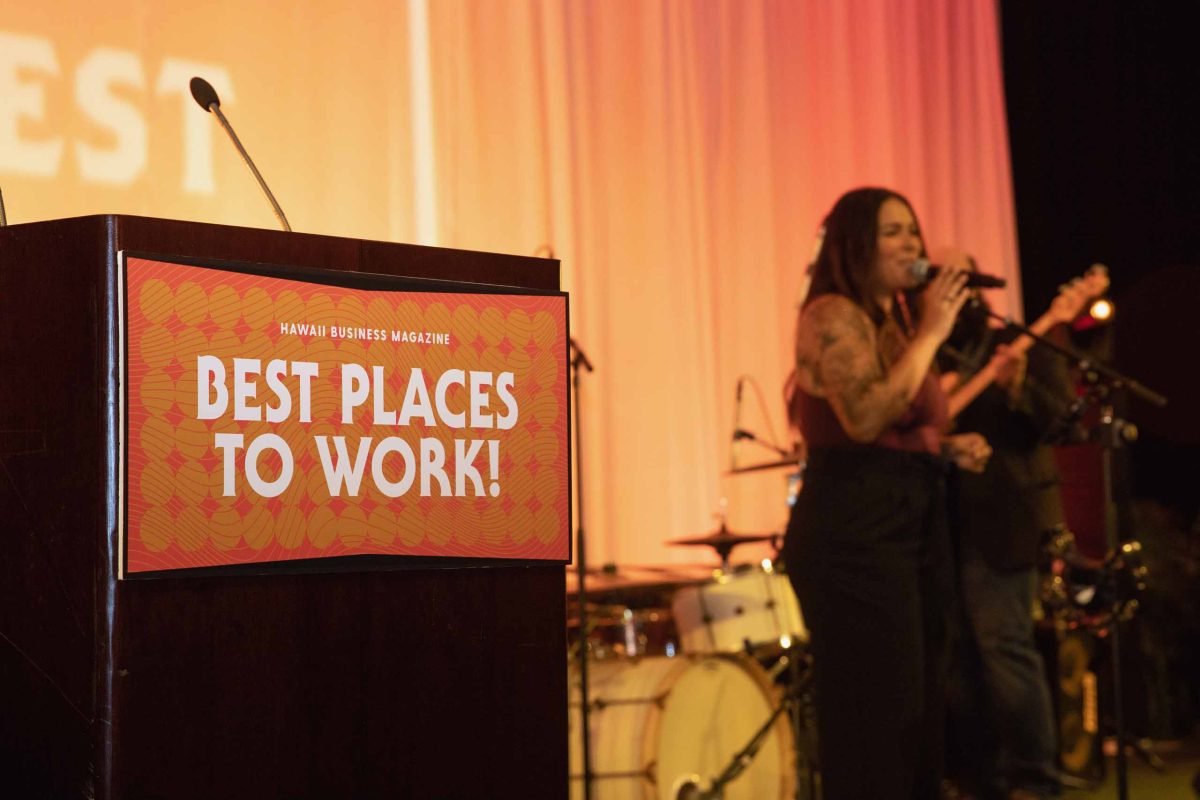 The DLS Lokahi Committee: Promoting Inclusion and Engagement
The longstanding DLS Lokahi Committee is focused on fostering a culture of inclusion and engagement that integrates representatives from each department. Yearly, they organize several "pop-up" events, contests and meals that celebrate holidays, our anniversary and lab week.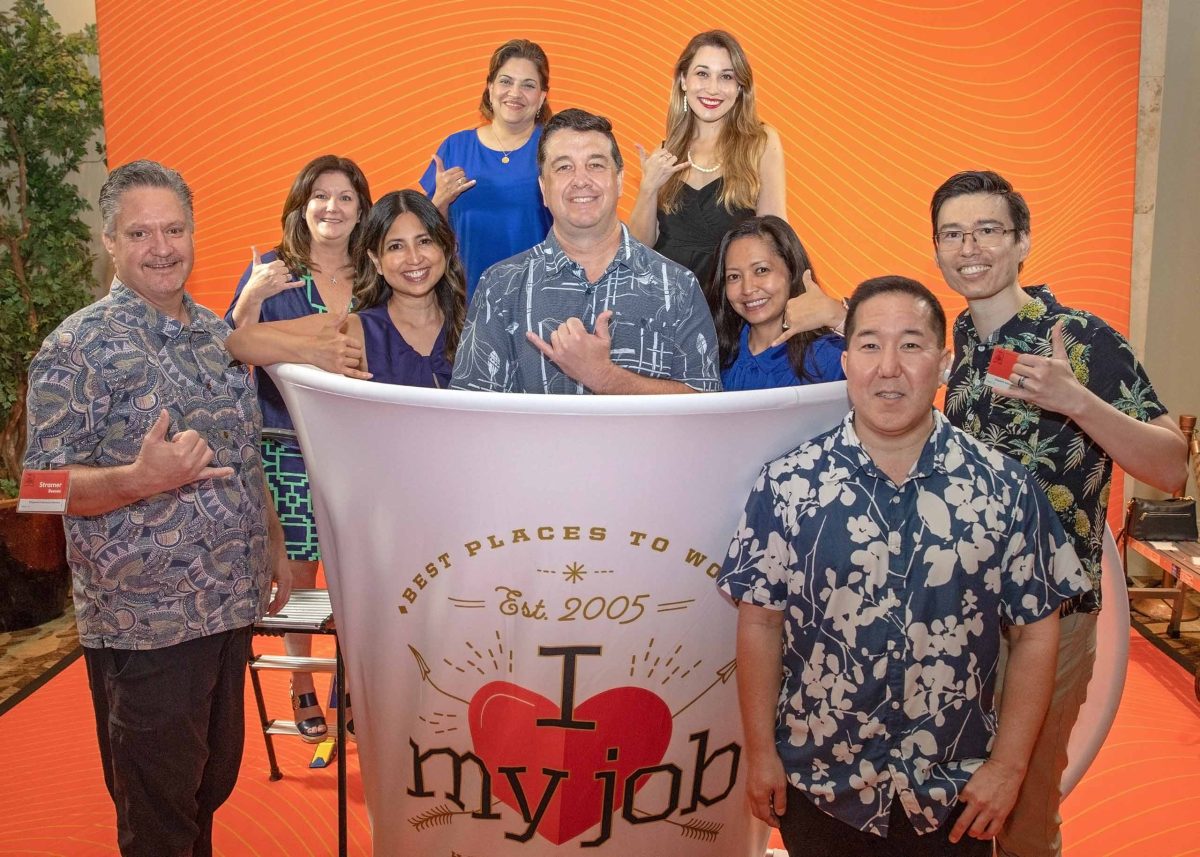 A Word from DLS President Mark Wasielewski
"We consider it a privilege that the people of Hawaii count on us to provide for their health care," says DLS President Mark Wasielewski. "That comes with the responsibility of taking care of our employees so that they can continue to work in a way that exemplifies the ICARE values while maintaining a healthy work/life balance. Their expertise and caring are what makes DLS the home for great science and great people. I am so honored to celebrate being a Best Place to Work with my DLS 'ohana for the third year in a row!"
Related Links
---
Event Gallery
---
---